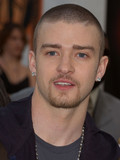 How tall is Justin Timberlake?
Here you find the height of Justin Timberlake.
The height of Justin Timberlake is
5ft 10.1in(178cm)
Do you think Justin Timberlakes height is incorrect? Please tell us by leaving a comment!
Top 10 celebrities:
| | | |
| --- | --- | --- |
| slightly shorter (177cm) | same height (178cm) | slightly taller (179cm) |
Comments
Henry
2012-07-10
He can't possibly be the same height as jeremy renner. Recent photos show that justin is about 1.5 - 2 inches taller than jeremy.

Justin's between 5'11.5 and 6' tall.
clark
2012-12-30
Probably the same height as Jimmy Fallon when Fallon is wearing lifts. height is so elusive in Hollywood. The biggest shocker--how short Stallone is....
Ed
2013-01-01
That's spot on. He's 5'10" no doubt.