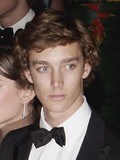 How tall is Pierre Casiraghi?
Here you find the height of Pierre Casiraghi.
The height of Pierre Casiraghi is
6ft 0.8in(185cm)
Do you think Pierre Casiraghis height is incorrect? Please tell us by leaving a comment!
Top 10 celebrities:
| | | |
| --- | --- | --- |
| slightly shorter (184cm) | same height (185cm) | slightly taller (186cm) |
Comments
true knowledge
2012-10-05
I have researched a lot and I can give an estimate of the height of the royals.

let's start with the Spanish royal family:

prince felipe 1.97 m

King Juan Carlos 1.84 - 1.85 m, almost the same size as my shoe obama 1.84m 1.85. could be higher for young 1.88m.

Queen Sofia 1.70 - 1.72 m, is lower than 1.76m Carla Bruni.

Prince Haakon 1.87 - 1.88 m, barack obama taller than 1.85m.

Prince Willem Alexander 1.90, higher than Haakon of Norway, lower than Felipe.

Albert of Monaco 1.78 - 1.80m tall or less soccer player Francesco Totti of Italy 1.80m.

Queen mother of Prince Frederick margarita 1.78-1.80m, the same height or lower than 1.80m george w bush.

Prince Henrik 1.87m, higher than obama, lower than 1.88-1.90m joachim.

1.80-1.82m Prince Frederick, a bit higher than his mother Daisy.

King Harald 1.82 - 1.83m, lower than obama.

King Carl Gustaf 1.76 - 1.77m, higher than 1.75m Prince Charles, as President Sauli Niinistö stature than 1.77m.

Prince Carl philipe 1.70 - 1.73m, lower than his father Carlos Gustavo.

Daniel Westling 1.77 - 1.78m, equal or slightly higher than Carl Gustaf, Prince Frederick lower than 1.80 - 1.82m.

1.82-1.83m Andrea Casiraghi slightly taller than his uncle Albert.

Pierre Casiraghi 1.86 - 1.88m is higher than andrea and slightly lower than 1.93m Stavros Niarchos.

prince william 1.91 m.

prince harry 1.88 m.

can view photos on the Internet.