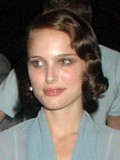 How tall is Natalie Portman?
Here you find the height of Natalie Portman.
The height of Natalie Portman is
5ft 4.2in(163cm)
Do you think Natalie Portmans height is incorrect? Please tell us by leaving a comment!
Top 10 celebrities:
| | | |
| --- | --- | --- |
| slightly shorter (162cm) | same height (163cm) | slightly taller (164cm) |
Comments
Madison McBurney
2012-09-04
Natalie Portman graduated from Harvard University. We were at winter formals together. There is simply no way she is 5'4". It's generous to say she is 5'2", probably more like 5'1.5". I am 5'5" and I absolutely tower over her. She is a tiny little thing. Nice girl, though.